PCVARE DBX to EML Converter
Convert emails from Outlook Express DBX Files into EML file format
Convert multiple DBX files into EML at once
Outlook Express installation is not required
Solution for DBX to EML conversion in batch
No Limitation on size and Number of DBX files
Support Windows 10 and all the below versions
Converts DBX file emails along with attachments
Convert both configured and non configured DBX files
Supports to View all converted EML files into Windows Live Mail, Thunderbird, Outlook Express, Windows Mail, etc
Specifications of DBX to EML Converter
Convert DBX files to EML in Batch

You can successfully convert multiple DBX files into EML when you are using DBX to EML Converter. Add folder selection option helps you to export multiple emails from multiple DBX files into EML at once.
Preserve Meta-Data Properties

With the Software you can convert Outlook Express emails into EML format along with all important data like: To, Cc, Bcc, From, Sent & Received date, Attachments etc.
Convert Emails with Attachment

The software completely converts all the Outlook express emails along with the attachments keeling them embedded within the EML files. The attachments can be of any type .doc, .docx .zip, .rar, .xls, .xlsx etc.
Maintain Original Email Formatting

Every formatting (Rich-Text or HTML) of emails of DBX files will be maintained by the software. It will keep the original formatting like –font size, background images, hyperlinks, inline images, color, etc.
Dual options are available for conversion

You can use single mode that convert one by one email into EML file format. Or you can use batch mode to convert multiple emails into EML format by adding folder having multiple DBX files.
View EML in Multiple Email Clients

With this Software, you can convert DBX files to other popular email clients: Outlook express, Windows Mail, Windows Live mails, thunderbird and all other email clients supporting EML file format.
Screenshots of PCVARE - DBX to EML Converter
Below, you can find the screenshots of the software that help you to know how it will look during the conversion of DBX to EML file. And also provide helpful insight into its working.
Working Procedure for DBX files to EML Conversion
Steps are given with the images to explain the procedure of the software how it works. You can download and install the software to do conversion yourself.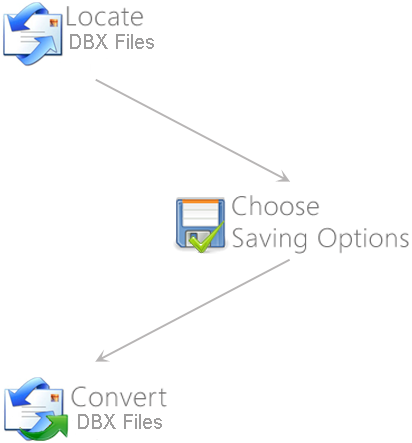 Step 1 - Locate & Select DBX Files
First Step for OE to EML conversion is to select DBX Files with 2 conversion options.
Step 2 - Check Files List
After Selecting DBX Files, Check Selected Files List
Step 3 - Click on Convert Button
Now Click on Convert Message Button to Start & Complete the process.
Watch Working Video to Convert DBX files into EML
Tool's working procedure in running state is defined in this video. It is uploaded with its working with each option.
Download the Software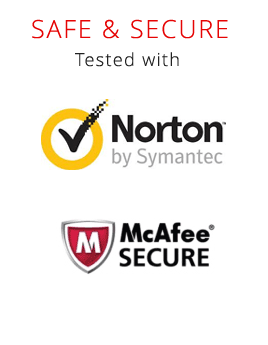 Download Demo Version
Start Downloading Now
Version: 1.3
Product Version - 1.3
File Size - 6.11 MB
Limitation -Free demo version of the software helps to convert first 5 messages of each DBX files into EML format.
Frequently Asked Question about DBX to EML Converter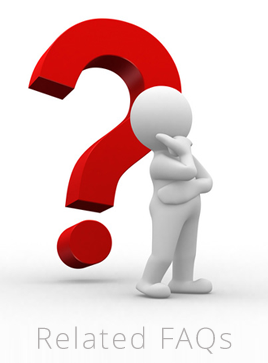 How I can find DBX files in Outlook Express?
Simple steps are given to get DBX files from Outlook Express and follow these steps:
Open Outlook Express
Go to Tools menu
Click on Options
A new window will be opened and go with Maintenance tab
Click on Store folder
Storage location path will be shown and copy that, Open Address Search Bar and paste it. You will get the .dbx formatted files at that location.
Is this software appropriate for my larger data with more than 10 GB files?
Yes, this software is capable to convert larger data files because it has no limitation to convert a fixed number of files. You are allowed to convert your entire DBX files in a single round process.
Can I open the converted EML in any supportive email client?
Yes, it is practicable with all EML based email clients: Outlook express, windows mail, windows live mail, Thunderbird etc.
Is it necessary to have Outlook Express install?
No, it's no necessary to have Outlook Express install to convert Outlook emails into EML format.
Is Windows 10 supported by the software?
Yes, the software supports Windows 10. You can use the tool on any windows OS machine having Win 10 or below versions installed.
Does the software browse the DBX file from default Location?
No, currently the software does not have auto locate feature and you need to manual browse and add the DBX files
Client opinion
"It's amazing for me! Today I am able to convert hundreds of DBX files into EML, without any error happening. I can easily take whole responsibility on this tool's working."
Paul Wells, Spain
"Before using DBX to EML Converter, DBX files to EML conversion was a big task for me. But Today, I am happy to get this tool that provides me good way to convert DBX files into EML."
Borgeous, England
It is good emails conversion tool from Outlook Express into Windows Live Mail. Its trial version is useful to understand complete processing.
Macallason (New York)
I had used the solution for Outlook Express emails into Windows Vista Mail. I am 100% satisfy with this tool.
Deman (France)