PCVARE DBX to Windows Live Mail Converter
Tool to Convert Outlook Express DBX Files to Window Live Mail EML File Format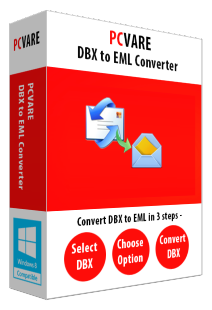 Batch Convert multiple Outlook Express Files
Convert any size of DBX Files: No Limitation
Supports to convert both Orphan & Configured DBX files
Save Converted DBX File emails in EML File Format
Outlook Express Installation is not required
Supports to save all emails properties.
Windows Live Mail installation is needed to open EML files
Supports all Outlook Express editions- OE (5.0, 5.5, 6.0) and all Windows OS - 8, 7, Vista, etc.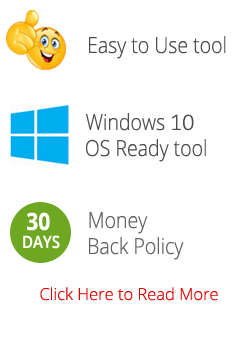 Specifications of DBX to Windows Live Mail Converter
Batch DBX to WLM Conversion

The software provides you the option to convert multiple DBX files into WLM at once using the software. It will create single .eml file for each email within DBX file keeping the folder hierarchy maintained.
Dual Conversion Option

Using single mode you can Add multiple DBX File(s) one by one. Using batch mode you can Add Folder having multiple DBX File(s) at once to save time. It will help you to convert all DBX files at once into Windows Live Mail.
Convert DBX Files in Windows Live Mail

Windows Live Mail supports .eml file format. The Outlook Express to Windows live mail converter creates .eml file for each emails within the DBX files. Further, you can import EML files within Windows Live Mail and use them.
Preserve Metadata of DBX

Using DBX to Windows Live Mail Converter you can easily convert Outlook Express emails along with key items like: To, Cc, Bcc, from, sent, Received data & Attachments. There will be not change the format of attachments and it will remain embedded within the EML file.
Keep Formatting of DBX Accurate

With this Outlook Express to Windows Live Mail Converter you can retain all Rich-Text or HTML Formatting like font size, background, links, embedded images, color, etc. There will be no change in original formatting if emails within DBX files.
Supports Outlook Express Editions

To perform the Outlook express to Windows Mail conversion; Outlook express installation is not necessary. It supports to convert DBX files of almost all Outlook express editions like 6.0 and below versions.
Screenshots to Convert Mozilla Thunderbird emails
For getting complete Thunderbird emails Conversion outcome, the Thunderbird Converter is BEST solution. Have a look at the screenshots of the software which is helpful to know about How does it look-
Working Procedure to Convert DBX files to Windows Live Mail
Some guidelines are given down to help users by which you can understand the working scenario of the software. You can do it yourself by installing the software.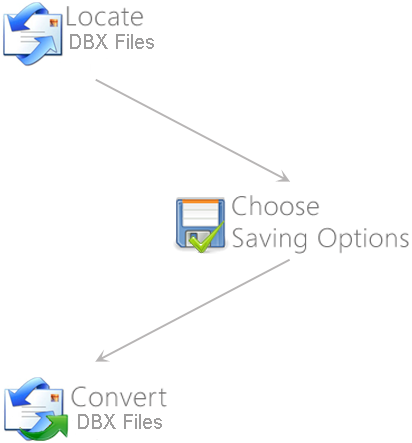 Step 1 - Select DBX Files
Firstly Select DBX files by using Batch & Single Mode.
Step 2 - Verify Files List
After that check all selected files.
Step 3 - Click on Convert Button
Now Click on Convert Button to start the conversion process.
Watch Video of DBX to Windows Live Mail Conversion
Download DBX to Windows Live Mail Converter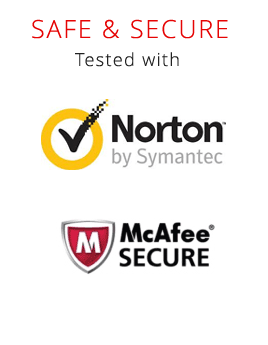 Download Demo Version
Start Downloading Now
Version: 1.3
Product Version - 1.3
File Size - 2.11 MB
Limitation -Demo is capable of converting only first 5 DBX Files to EML File format.
Frequently Asked Question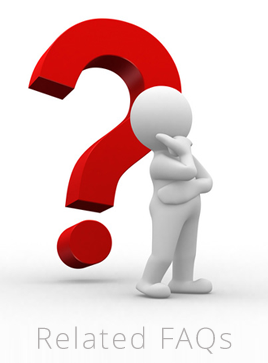 How I can save my entire data associated with DBX files into Windows Live Mail files?
You can save all the associated properties of emails in DBX files by using the software because the software has capability to save emails' properties unmodified during conversion process.
Can I convert my DBX files from Outlook Express 6.0?
Yes, this software allows you to convert your DBX files having multiple emails from Outlook Express 6.0 to Windows Live Mail. It supports entire versions of Outlook Express to convert their DBX files.
I don't have much time to convert my DBX files having thousands of emails. Is this software capable to convert in less time?
Yes, this software is able to convert multiple DBX files to Windows Live Mail because it provides Batch conversion facility to convert only a large number of emails in DBX files in the shorter time unit.
Am I able to save my emails' folder structure exact in DBX files after conversion?
This software has functionality to maintain the original layout of emails' folders in DBX files. After conversion, you are allowed to check out the originality of layout.
Is Outlook Express installation compulsory?
No, it's not compulsory to have Outlook Express installed within the system.
Is there any size limitation of DBX Files?
No, there is no file size limitation; the software has been tested with 900+ DBX mailboxes.
Is it necessary to have Windows live Mail installed?
No, for the conversion there is no requirement for Windows Live Mail, but to open & view the converted mails you may require Live Mail.
Client Opinion about DBX to Windows Live Mail Converter
"After long time, my search stopped with PCVARE DBX to Windows Live Mail Converter. It can easily & smoothly convert DBX files in EML file format without missing any important data."
Robert, Spain
"I have tried many products before finally finding DBX to Windows Live Mail Converter. It really surprised me by providing such an easy solution for conversion"
Maria, London
I tried the tool to convert DBX files into Windows Live Mail and I achieved 100% emails conversion solution.
Mike Duen (New York)
It is easy to use and perfect solution to convert DBX files into Windows Live Mail. It works fastly and provides results within few minutes.
Rosy (France)