PCVARE Extract DBX
Tool to Extract Outlook Express Emails into PST, EML & PDF Format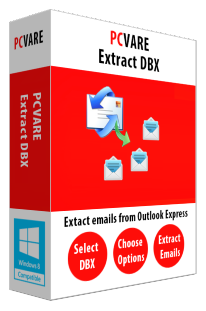 Extract multiple Outlook express emails at once
Support all Adobe Reader Versions - 16, 15, 12 etc
Supports all Outlook Express Versions: 5.0, 5.5, 6.0, etc
No DBX File size Limitation: Tested on 12,500+ emails
MS Outlook 2013 or below version is required on machine
Retains folder structure, saving DBX data to PST, EML and PDF
Features of Extract DBX
Extract Emails as EML

If you want to open or save the Outlook express emails in WLM or Windows mail then you need to extract all the emails in .eml format. This DBX file extractor exactly does the same and converts each DBX email in EML.
Batch Conversion of DBX Files

An Outlook express DBX files having multiple emails in it is possible to convert into Outlook PST or EML file format in batch. The software will create single PST file for a DBX file and save each email along with attachments.
Supports Metadata properties

With DBX Extractor users can successfully convert Outlook Express emails with all of its key elements like: To, Cc, Bcc, From, Date etc. Also, the attachment will remain embedded within the software after the conversion.
Extract Emails as PDF

The Software will allow to extract DBX files in Adobe PDF format. It supports 21.0.0 Adobe and all below versions to extract Outlook Express emails into Portable Document Format.
Support all MS Outlook Versions

The software is compatible with all MS Outlook versions and you can open the converted PST file into Outlook 2016, 2013, 2010, 2007, 2003 etc. Also, SM Outlook version is required to extract & save DBX into PST format.
Different Saving Option

The Extract DBX tool provides you three options for saving Outlook express emails. You can save the emails in MS Outlook PST format, EML, PDF without missing any important detail.
Maintain DBX files Formatting

The software saves entire formatting of Outlook express emails while converting it into PST/EML format like – color, layout, text style, font size, hyperlinks, and inline images of emails.
Screenshots of Extract DBX
With the use of these screenshots you can easily understand the working process of DBX converter and also see how it looks at the time of conversion process.
Working Procedure of Extract DBX
How the software works? It is explained in detail in upcoming section with software's screenshots and each step of working process. You can understand the working with more efficiency by installing the software.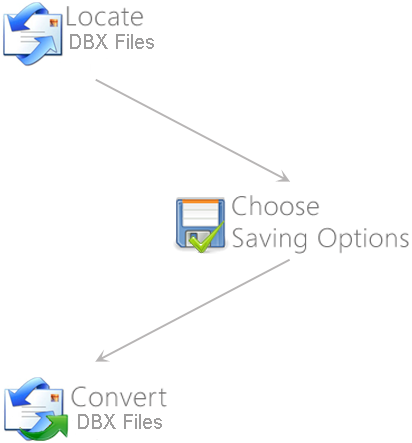 Step 1. Select DBX files
Browse Outlook Express files from where you saved them.This option helps to select dbx files one by one
Step 2. Choose any Option
Extract DBX - Outlook Express email extractor offers you 2 different options:
Convert DBX to EML - With this option users can convert & extract Outlook Express emails to EML including all format-Windows live Mail, Windows Mail, Outlook Express, etc
Convert DBX to PST - With this option users can convert Outlook Express emails to Outlook or can convert DBX to PST.
Convert DBX to PDF Format - With this option users can convert Outlook Express emails to any Adobe PDF Format.
Step 3. Complete Conversion Process
Click on "Convert Extract DBX Button" there you need to provide the location to save the converted DBX files.
The software will take few seconds to complete the conversion process.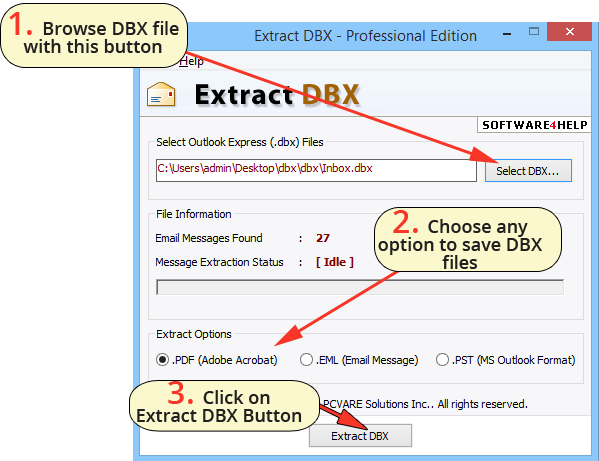 Watch Video of DBX Extractor tool, Working Steps
Through this video, the complete working scenario of the software is explained with each option's description.
Download Demo of Extract DBX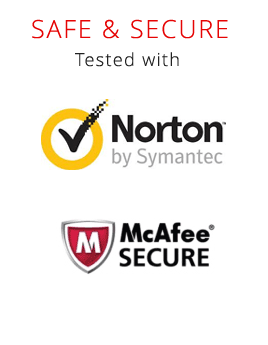 Download Demo Version
Start Downloading Now
Version: 6.5.0
Product Version - 6.5.0
File Size - 4.8 MB
Trial Edition Limitation - The trial version Extract DBX will convert only first 8 EML files of each folder into PST, EML and PDF Format.
Frequently Asked Question to Extract DBX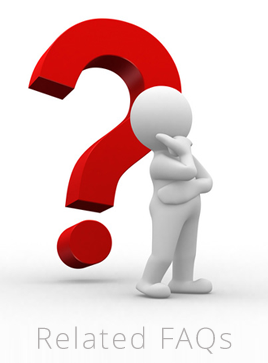 Genric FAQs
What is DBX and how it is created?
It is a file extension of Outlook Express which can contain a number of emails in a single file. It can be found at Outlook Express's default store location i.e.
Tools » Options » Maintenance tab » Store Folder » Location Path
After getting this path, navigate that location and find DBX files.
Which EML based email clients are supported by this software?
This software has an option to convert DBX files into EML format and these EML files can be seen in a;; EML supportive email applications such as – DreamMail, Windows Mail, eM Client, Windows Live Mail, Thunderbird etc.
How the PDF file will show these DBX files after conversion?
The software also supports to convert emails from DBX to PDF format and has a facility to generate a separate PDF file for each DBX file. This functionality is designed to help you to save your time during accessing larger data.
Is Outlook Express is needed to do conversion?
No, there is no need for Outlook Express. The software has ability to convert emails from DBX to Outlook PST format, EML format and PDF format without requiring Outlook Express installation.
Troubleshooting FAQs
Does the software works with MS Outlook 2016?
Yes, it easily supports all MS Outlook versions like 2016, 2013, 2010, 2007, 2003 etc.
Can I view the extracted emails in Windows Live Mail?
Yes, you can open and view the extracted emails in Windows Live Mail.
Is it workable with Windows 10?
Yes, it is workable with Windows 10 and all other windows operating system.
Is there any limitation on size of DBX file?
No, there is no limitation on Outlook express DBX files and you can convert it into PST or EML in batch.
Client Reviews
"I think the Extract DBX is one & only software to provide an easy solution to extract emails in Outlook PST, PDF as well as EML Format without any complication."
Jacob, USA
"Thanks PCVARE Extract DBX to safely extract my emails into PST format. "
Robert, France
"I was looking for this solution from a long time and finally my search ended here."
Maria, London