Locate Incredimail Data Folder
Incredimail Data Locator -

FREE

Tool for Locating Incredimail Message Store
Can't find a location where Incredimail store its emails ? Where does Incredimail saves all emails & attachments?
Incredimail Data Locator is a FREE tool that helps all Incredimail users to locate Incredimail data folder, message store, attachment folder, address book etc. Download Incredimail Data Locator Tool to locate incredimail store location automatically.
Start Downloading Now
It's a FREE Tool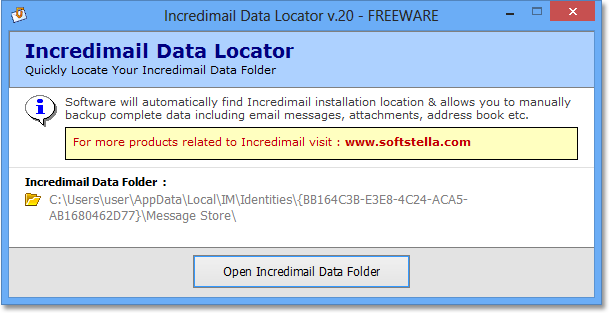 How does it Work?
After downloading the tool, just run the IncredimailDataLocator.exe. Then you will have following window open -
Download and Locate Incredimail Message Store