PCVARE MBOX to EML Converter
Easy method to Convert MBOX files using 8 File Naming option into EML format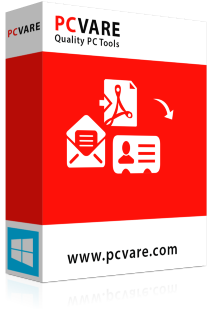 Transfer .mbox files from Mac Mail, Spice Bird, Pocomail, NetScape Mail, Entourage, Evolution, Eudora, Postbox, Mail Copa, Berkeley, etc
Transfer .mailboxes into Live Mail, Vista Mail, Outlook Express, eM Client, DreamMail, etc
Multiple files conversion facility available
Email Client installation not required for conversion
Tested with 1500+ mailboxes – No Size Limits
Convert MBOX to EML with attachments (all size)
Maintains all the metadata & actual email layout intact
Works perfectly with all Windows OS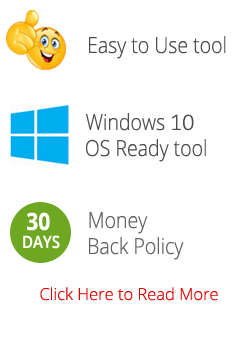 Specifications of MBOX to EML Converter
Supports all MBOX application

The tool very efficiently converts MBOX files belonging to Mac Mail, Eudora, Evolution, Entourage, Pocomail, Thunderbird, NetScape Mail, The Bat, Berkeley, Turnpike, Spice Bird, Postbox, Earth Link, Mail Copa etc
Supports all EML application

Best application to transfers emails into applications which supports .eml format, like – Windows Live Mail, Windows Vista Mail, Outlook Express, eM Client, DreamMail & any other application which support this format.
Convert Multiple Mailboxes at once

Has batch mode option that allows users to convert multiple .mbox files at once into .eml format. Just save all .mbox files in a single folder & use the "Select Folder…" option to for selecting the entire folder.
File Name options available

Change file name of the emails using the 8 File Naming options available with the software. This allows you to categorize emails according to your needs. Example: Subject, Subject+Date(DD-MM-YYYY), date+from+subject, etc.
Convert mails with Attachments

With the emails the software will also transfer the attachment files of any size & format. It will keep the attach files in their original format after conversion.
Preserves Metadata & Formatting

The MBOX to EML Converter do not perform any changes to the original metadata properties – email address, subject, date & time, etc & formatting – links, color, signature, etc.
Retain actual Folder hierarchy

If you have organize the mails in a particular order in folders/sub-folders, the tool will also keep the actual mails folder structure after conversion.
Workable with all Windows OS

Run the application without any problem in any Windows OS of your choice. You can run the tool in Win – 8.1, 8, 7, Vista, XP, 98, 97, NT, ME, etc.
Screenshot view of MBOX to EML Converter
To get precise solution to convert MBOX files into EML format, the software is here which has ability to sort out the occurred issues during conversion. Some screenshots of this software are given below to help you.
Quick method to convert MBOX files into .eml format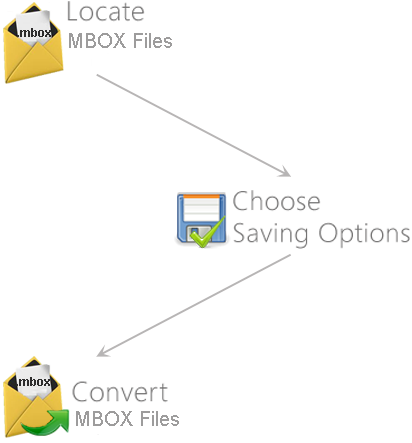 Step 1 - Select MBOX Files
First Step for MBOX files to EML migration is to select MBOX Files by Open Button.
Step 2 - Choose File Naming Options
After Selecting MBOX Files, Choose Save option then there shows multiple options, choose .eml saving option.Then Choose location to save converted files. Now There are several naming option available - subject, subject+ date (dd-mm-yyyy), From+ Subject+ Date (yyyy+mm+dd). Choose any one.
Step 3 - Convert MBOX files
Now Click on Convert to Start the conversion processing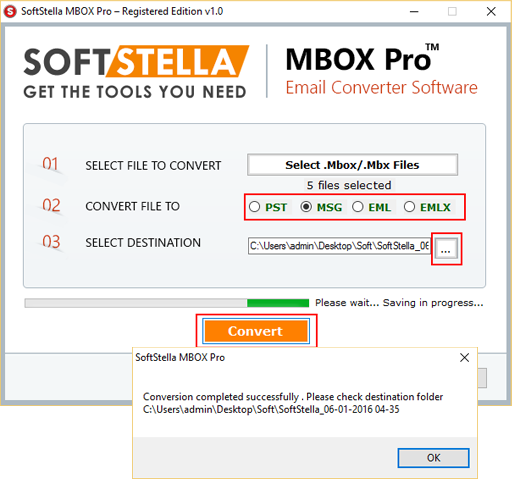 Watch Working Video for MBOX to PST Conversion
Free Trial available for MBOX files into EML Conversion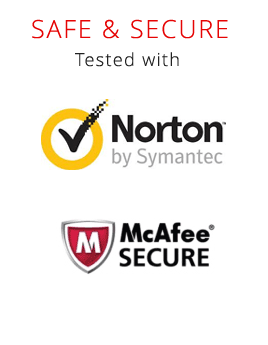 Download Demo Version
Start Downloading Now
Version: 1.0
Product Version - 1.0
File Size - 2.72 MB
Limitation - It allows you to convert only 25 emails into .eml format. The demo gives you perfect opportunity to check-out the programs working in advance. Also remember that in demo version, File Naming option will not be available. For that you will need to purchase the license version of the software.
Frequently Asked Question about MBOX to EML Converter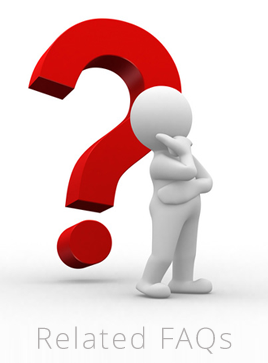 In which email program, these converted EML files can be opened?
There are multiple EML based email programs and all these are suitable to open the converted EML files. The email programs are such as – DreamMail, eM Client, Windows Mail/Live Mail, Outlook Express etc.
I have some important charts in my attachments of Thunderbird files. Will the software give me in same format?
Yes, this software converts emails with entire exactness of emails with attachments. It doesn't change or modify any content or format of attachments and emails.
I had emails from Entourage but it has been retired. Am I able to convert emails into Windows Live Mail?
Yes, you are allowed to convert your Entourage emails into Windows Live Mail. The software doesn't have any requirement for Entourage installation to perform conversion.
I have mbox files in Mac Mail, can I convert them into eml?
Definitely, you can convert Mac Mail MBOX files into EML format. But you will need to perform the conversion in Windows OS, as the software can work in Windows platform only.
Need emails saved according to date of send/receive, is it possible?
Yes, you can do that using the File Naming option available with this software. There are 4 options available to save according to date.
Will it be working in Windows 8.1 edition?
Yes, you can run the software with all Windows OS without any problem.
Is there any file size limitation for MBOX into EML migration?
No, There is no size limitation for MBOX into EML conversion.
Client opinion
"It is good tool to transfer mbox files from The Bat into EML Outlook Express. Thanks for providing complete emails conversion product."
Dan Callis (New York)
"The conversion processing of the solution is very easy & safe to convert Spicebird emails to EML Windows Live Mail. It provided me complete emails conversion result."
Daniel George (France)
Pocomail did not give me any option to export files to Live Mail, but thanks to PCVARE, I was able to get Pocomail emails into Live Mail very quickly.
Danior, (France)
I was amazed by the working of MBOX to EML Converter. It converted more than 1300+ mailboxes into .eml format without taking much time at all.
BarDen George, (Spain)