PCVARE Outlook Contacts Exporter
Convert Multiple MS Outlook Contacts into vCard, WAB, NAB & Mac Address Book Format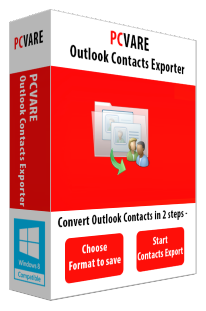 Auto Convert multiple configured Outlook contacts in batch
MS Outlook should be installed and configured in machine
There is no need to install Lotus Notes or Outlook express
No File size Limitation: Tested with 10,000+ Outlook contacts
Convert contacts in multiple formats- vCard, Lotus Notes Address Book, Windows Address Book & Mac Address Book
Features of Outlook Contacts Exporter Converter
Batch Convert Contacts

The Outlook contacts conversion tool can simply convert multiple contacts into multiple formats supported by various applications. The software will automatically save the MS Outlook contacts into vCard, Lotus Notes, Outlook express & Mac address book formats.
Import all Contacts Details

This software imports the contacts with all information present in it like contact name, contact number, contact image, home address, mobile number, job status, company name, phone number etc.
Save in Multiple Formats

You have the choice to convert Outlook Contacts within multiple formats such as vCard or VCF files, Lotus Notes Address Book, Outlook Express Windows Address Book and Mac Address Book.
Supports all MS Outlook Editions

The program can convert contacts from any MS Outlook version like- 2016, 2013, 2010, 2007, 2003, 2002, 2000, 98, 97, etc. It has to be properly installed and configured for converting the contacts.
Show Conversion Status

During the conversion contacts from MS Outlook into any of the format, the software will show you the conversion details. You can view each contacts being converted and once the process finishes an alert message will also generate.
Maintains Hierarchy of Folders

If you're EMLX files are saved in folder & sub folders, then this software maintains them in exact folder hierarchy. The converted MBOX file will be saved within the same folder structure.
Screenshots of Outlook Contacts Exporter Softwarer
With given Screenshots of Outlook Contacts Exporter program, you can see how the software looks during the conversion of Outlook Contacts to MS Outlook-
How to Export Outlook Contacts
Step 1: Choose Saving Option
Here you can find 4 options to which you can convert the Outlook Contacts.
vCard or VCF files
Lotus Notes Address Book,
Outlook Express Windows Address Book
Mac Address Book
Choose any option which suits batter than click on Contacts Export Button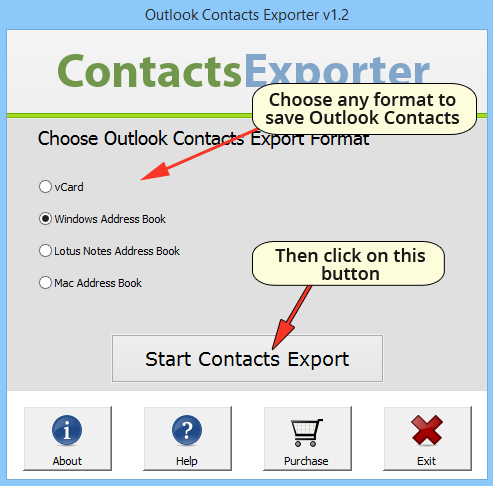 Step 2: Conversion Complete
You will get the message when the conversion is complete. Go to the Location which you have chosen to save the contacts after conversion, there you can view the contacts converted to the format of your choice.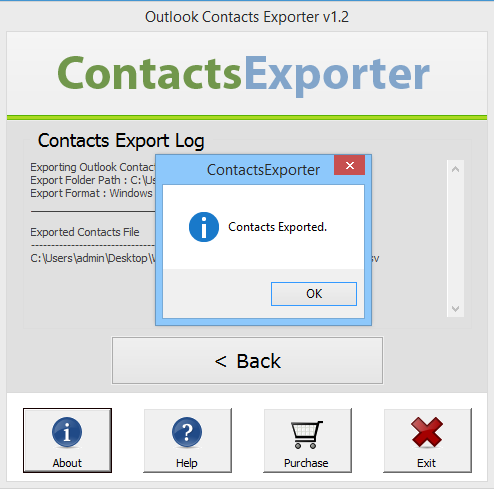 Download Outlook Contacts Exporter Program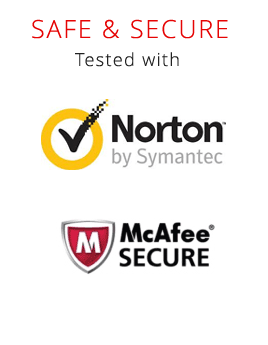 Download Demo Version
Start Downloading Now
Version: 2.1
Product Version - 2.1
File Size - 1.23 MB
Limitation -Free to use Demo Version of Outlook Contacts Exporter will allow converting only first 5 contacts from each MS Outlook.
Frequently Asked Question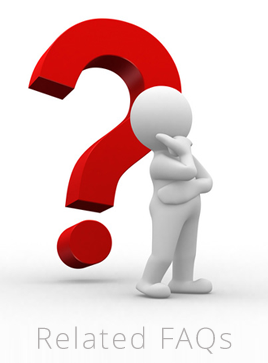 Is the Software Workable with Windows 10?
Yes, the Software works with Windows 10.
Am I being able to see my contacts in MAC Mail?
Yes, you can convert the contacts into Mac Address Book format in a Windows machine then move the emails to the Mac Machine.
Does it support both ANSI and UNICODE format?
Yes, you can convert contacts from UNICDOE as well ANSI Outlook PST.
Client Reviews
"It's amazing by using Outlook Contacts Exporter program I m saving lot of time to convert Outlook Contacts in vCard File. I am thankful to PCVARE for offering me such an excellent converter"
Maridan, Spain
"Really I need not to waste my precious time once I got the Outlook Contacts Exporter tool that can easily convert Outlook Contacts in configured PST file option."
William Hills, Germany
Outlook Contact Converter tool is useful to convert Batch Contacts to Mac Address Book for quick conversion process.
Nainiya (New York)
The program is ideal solution. I used to transfer Outlook Contacts into vCard files of iphone. I am completely satisfied with the solution. It is files program.
Maddona (France)