Support Centre
PCVARE prides itself on providing timely and courteous customer service and Online Support for all our products. We at PCVARE provide a variety of ways in which you can get your questions answered. We try to provide solutions to our users via emails, chats, and FAQs. 
Instant Help Section
Get Your Technical Queries Resolved Following FAQ Section Here – Avail Our Quick Services for Faster, Simpler and Accurate Solutions

Sales FAQs

Refund FAQs

Reseller FAQs

Technical FAQs

Product FAQs
Sales FAQs
Having Pre-Sales or Post-Sales Queries?
Get answer to all your Pre-Sales & Post-Sales Queries right now.
What are the payment modes available to purchase various products?
PCVARE offers following payment mode to puchase PCVARE products:
Credit Card/Debit Card
PayPal Account
Pay with Amazon
Purchase Order
All major cards such as MasterCard, VISA, Maestro Card, American Express, etc. are accepted at PCVARE.
Is there any way to upgrade product license? How to do it?
To upgrade existing product license, you can contact our sales or support team through email or Live Chat with the following details:
Order ID of the existing license
Email ID used while puchasing the existing license
Payment Receipt
How will I get software license on online purchase; as a code or physical media?
You will get license/activation details of the software via email as soon as you make the payment.
What is the best way to purchase software if I need license immediately?
The best way to purchase software license is via online mode. You can directly make the payment using payment gateways given on Our website. This method is very fast as well as 100% safe and secure. You will get requested product license within 5-10 minutes via email after the purchase is made.
Note: Please enter a valid/working email ID while purchasing the software.
Refund FAQs
Worried about a Refund?
Get Quick Answers to all your Refund Queries Here
How much time will be taken to credit refunded amount in my account?
Usually, 28 business days are taken to credit refunded amount in customer's bank account after approval of there fund request.
Whom should I contact to initiate a refund?
To initiate refund, user needs to contact our Sales Department via email (sales@pcvare.com) or Live Chat. They will respond to your request quickly.
Reseller FAQs
Want to Become Our Reseller?
Get Answers for Know-How to become our Reseller here.
How can I become your reseller?
If you want to become our reseller, please mail us at sales@pcvare.com or come on Live Chat for quick assistance.
I want to resell your products; how can I proceed?
You need to provide the product name and along with end user details. You will get quotation for same product from our side and then you can proceed further.
Technical FAQs
Need a Technical Help?
Get Answers for Technical Issues Here
How to check whether Outlook 32-bit or 64-bit?
Below is the steps to check the version of MS Outlook
Open Outlook and click the File tab
Click Help
Under "About Microsoft Outlook", look at the Version value.
It should say "(32-bit)" or "(64-bit)" next to the version number
What is the default location of PST file?
Outlook Data Files (.pst) created by using Microsoft Outlook 2010 are saved on your computer in the Documents\Outlook Files folder.
If you are using Windows XP, these files are created in the My Documents\Outlook Files folder
Files created in previous versions of Outlook are saved in a different location in a hidden folder.
Windows 7 and Windows Vista: drive:\Users\user\AppData\Local\Microsoft\Outlook
Windows XP: drive:\Documents and Settings\user\Local Settings\Application Data\Microsoft\Outlook
For enabling about Hidden Folders in Windows, follow below few steps:
Go to Control Panel.
If you are in Category View then switch to Classic View.
Select Folder Options category.
A window will be open, now goto View tab.
In Hidden files and folders option check Show hidden files and folders.
Click Apply and then click on OK.
Product FAQs
Having queries for Particular Product?
To solve queries for particular product, please go to the FAQs page of the following products.
EML Converters
PDF Management Tools

Email Conversion
Address Book Conversion
MBOX Converter
Talk to Our Expert Staff
We make every effort to answer your question in a timely, professional manner. Please allow 2 business days for email response. Send your questions to:
Chat Support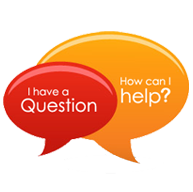 24/7 Technical chat support for assisting users to solve their queries online.
For Chat: Login Here
Email Support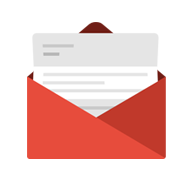 Mail Us at:
For Sales - sales@pcvare.com
For Support - support@pcvare.com