Import Thunderbird to Mac Mail
Thunderbird to Mac Mail Migration along with Attachments
Having requirement for importing emails from Windows Thunderbird into Mac Mail?
If you have large numbers of Thunderbird files to convert into Mac Mail then check out the tool that provides Batch Thunderbird emails to Mac Mail Migration with quick conversion response.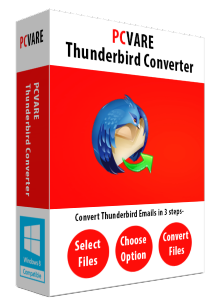 Works with Batch Migration Option for Quick Conversion
Supports Unlimited File Size migration
Easily Import Thunderbird into Mac Mail along with attachments
Supports all Mac Mail Versions - OS X, Tiger, Leopard, etc.
Compatible with all Windows Machine - Win 10, 8, 7, Vista, etc.
Transfer files from Thunderbird (all versions supported) to Mac Mail
When you start working in a company situation could be anything anytime and the most uncertain situation is to migrate your email app.
Since last two – three years you were using Thunderbird windows based email application and now suddenly your Boss provided you a brand new Mac Machine. Now it's obvious that you have to change your machine and there you need to transfer all your data that includes transfer of all your important precious mails of Thunderbird into Mac Mail.
Here I am assuming your Thunderbird is in Window machine and Mac Mail is in Mac Machine but both the email client Thunderbird and Mac Mail could be on the same machine i.e. Mac Machine.
Now I am closing my story and providing you all sorts of solution to transfer all emails from Thunderbird into Mac Mail with entire email information.
Advantages of using Thunderbird to Mac Mail Transfer Tool:
To transfer emails from Thunderbird to Apple Mail, the advantages list of third party tool is given below
Thunderbird cannot import .mbox files that are supported by Mac Mail so using a Thunderbird to Mac Mail Transfer Tool It's amazingly easy.
Tool works fantastic and also saves you a lot of time to transfer Thunderbird (Windows XP) emails to a Mac Mail (Apple Mail).
Just download the the Transfer Tool - a reliable method which converts entire Thunderbird files into MBOX Windows OS machine, then shift converted .mbox files into Mac Machine through external device and then easily able to import into Mac Mail.
If you have few countable Thunderbird files for emails Migration into Mac Mail then you can also use the manual process to import Thunderbird emails to Mac Mail
Manual Process to Import Few Countable Thunderbrid emails to Mac Mail
Because Thunderbird and Mac Mail both email application support different operating system and in this situation direct conversion is not easy and perfect because Thunderbird does not support any export option to import Thunderbird into Mac mail. To overcome this problem you can choose Thunderbird into Mac Mail tool still you have 20-30 mails for converting Thunderbird emails into Mac Mail then follow the manual process.
Thunderbird and Mac Mail is on Mac Machine:
This process includes importing the Thunderbird mails using Import Mailboxes under the File menu of Mac Mail. As Thunderbird uses the mbox format to support messages, and Mac Mail can import mbox files
Thunderbird is in Window machine and Mac Mail is in Mac Machine:
Shutdown Thunderbird and simply copy all the Thunderbird emails from the stored location to an external device then paste that files to Mac Machine. In Mac Apple mail, you have to go to File menu/Import Mailboxes, select Thunderbird option then click on 'continue' to browse & locate the copied Mozilla Thunderbird files.
Mac mail will start importing the emails. The emails will appear as "Imported mail"
Go to "Mailbox" on the menu and select "Rebuild" to ensure no corruption. You have to select each mail folder to be able to rebuild it.
Quit Mac Mail and restart. Now your Thunderbird email messages are present along with existed Mac Mail messages.
Yes this is the easy way to transfer the Thunderbird Mails to Mac Mail but is this reliable?
This manual process is not reliable because–
One by one you have to transfer your folder
Possibility of data loss
Corruption of Data
Required large amount of time
functionality does not work sometimes
Mails may be missing
Unfortunately, this process is lengthy time consuming and exactly not a professional solution. But fortunately, you have a Thunderbird to Mac Mail Transfer Tool which is a Unique Solution. Using a tool to transfer the Thunderbird emails to Mac Mail email client is the smart and best solution.