PCVARE vCardPro Software
Batch Import Multiple VCF files into MS Outlook 2016, 2013, 2010, 2007, 2003, 2000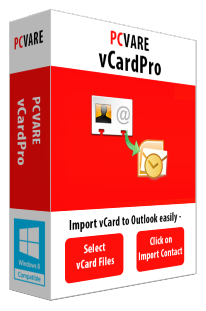 MS Outlook should be installed and configured
Automatically configures the imported files in Outlook
Import contacts with all details – name, address, phone number, email id's, fax, company, photos
All vCard contacts will get saved in default MS Outlook profile Tested with 12200 .vcf files, no size limitation
Supports to convert vCard from multiple apps like - iPhone, iPod and Mac, Blackberry, Palm, Android, Google Contacts, Entourage and others
Key Elements of PCVARE vCardPro Software
Multiple VCF file conversion

This tool allows you to import VCF contacts to Outlook. Store all vCard files on 1 folder, then using the "Choose Folder having vCard File(s)" button select the folder for conversion.
Import with all Contacts Details

This software successfully imports the contacts with all information's like Contact name, multiple contact numbers, multiple email addresses, contact image, home address, mobile number, job status, company name etc.
Configure Contacts in Outlook

Once you click on import button, the software will quickly configure all the .vcf files within the MS Outlook contacts of the default profile. You only need to open your MS Outlook to view the contacts saved in it.
Supports vCard of Multiple Apps

The software is compatible with any type of vCard files of version 2.1, 3.0, 4.0. You can import the vCard of iPhone, iPod and Mac, Blackberry, Palm, Android, Google Contacts, Entourage etc into MS Outlook.
Workable with all Windows OS

It can successfully run with all Windows Operating System –Windows 10, 98, Vista, 7, 2003, XP, Win 8, Win 8.1 and all other versions of Windows OS.
Supports all MS Outlook Editions

The Software allows to import vCard files into Outlook (32-bit & 64-bit) 2000, 2003, 2007, 2010, 2013, 2016 versions. The contacts can be saved in any of your configured MS Outlook profile.
Screenshots of PCVARE vCard to Outlook Converter
Screenshots are available here to take the glimpse of vCardPro Software and its working. Below you can also see how it looks and works –
Working Guidelines of PCVARE vCardPro
Working method of this software is described through the given below guidelines. You can learn method in less time by installing the software.
Download and Launch the Software
The vCardPro or VCF Software provides an easy way to import all Contacts in vCard file format to Outlook without any trouble. If you have any doubt for the conversion process then download and install the software first.
After completely downloading the software go to:
Start » All Programs » vCardPro Converter » vCardPro Converter
Step 1: Locate & Choose VCF files
Click on Add Folder having VCF File(s) to select the vCard files. This option helps to choose whole vCard files within a folder at once.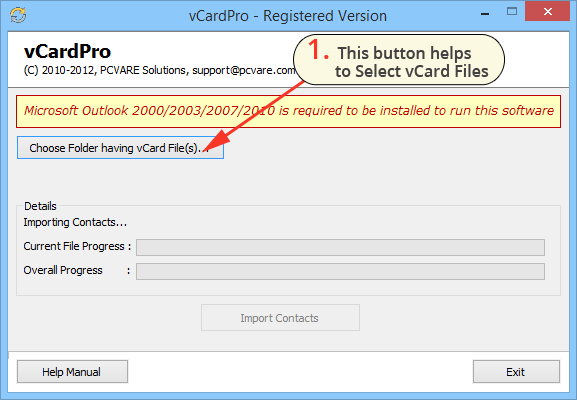 Step 2: Import the vCard Files
Click on the "Import Contacts" button to process the conversion of vCard files into MS Outlook profile: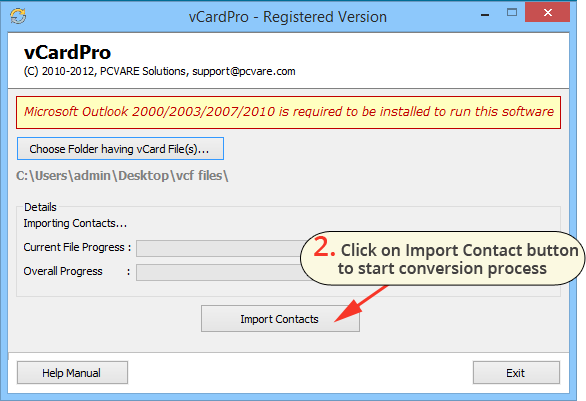 Step 3: Click once the conversion finishes
As the software successfully import VCF contacts to Outlook, you will get an alert message for the same. Click "ok" to close the pop-up.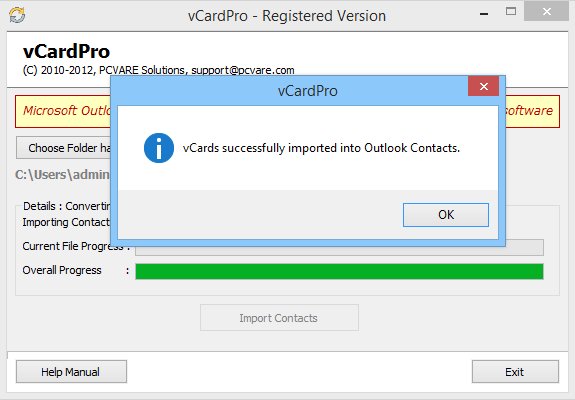 Step 4: Open Imported Contacts in MS Outlook
To locate the conversion vCard file contacts, open your MS Outlook and go to the contacts folder. There you can view all the contacts being imported.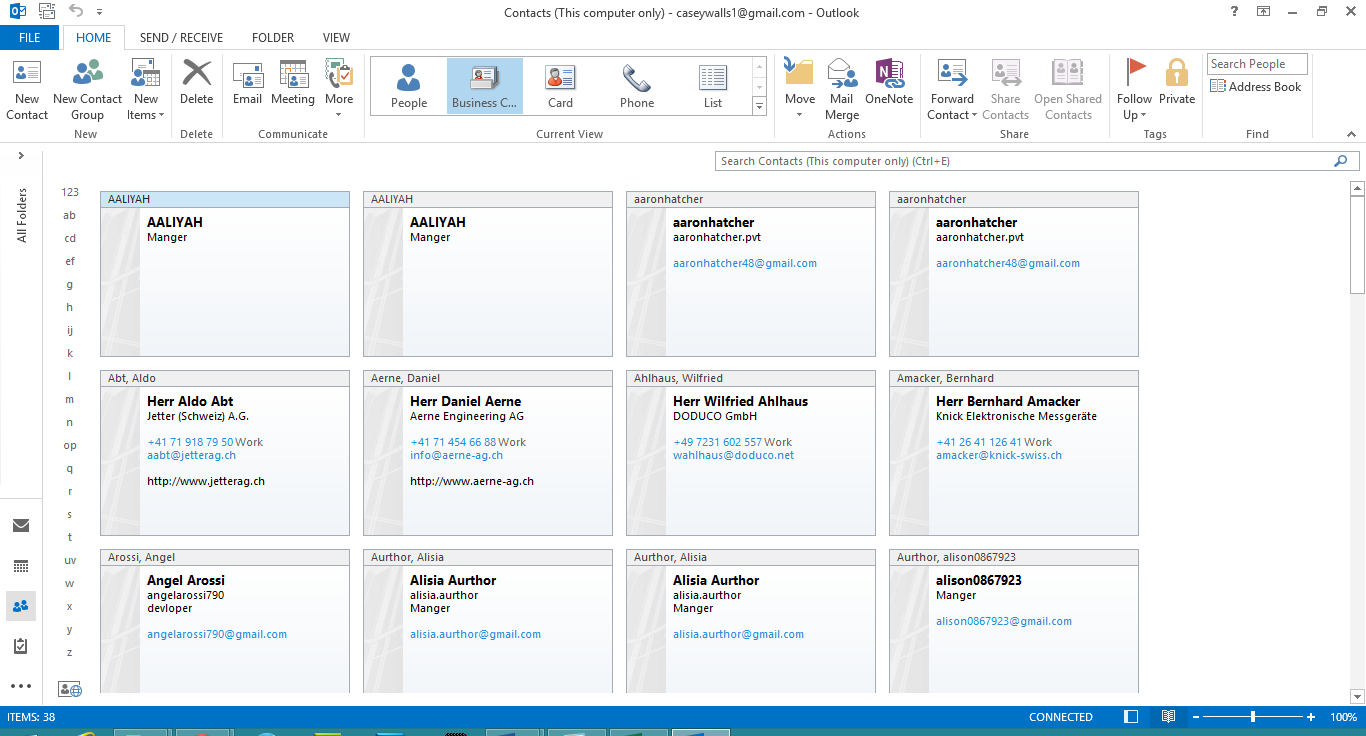 Watch Working Video of vCard to Outlook Converter
Here, it is another way by which users can learn working procedure of the software by a live approach to convert vCard contacts to Outlook.
Download vCardPro Software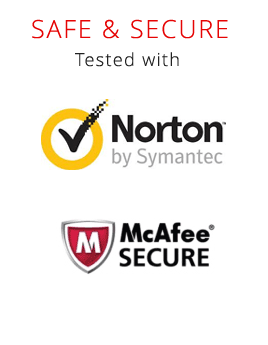 Download Demo Version
Start Downloading Now
Version: 2.1.0
Product Version - 2.0
File Size -1.23 MB
Limitation -With fee trial version, you will be able to Import only 5 vCard contacts into Outlook
Frequently Asked Question about vCard Pro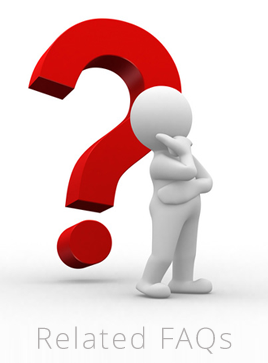 I have thousands of .vcf contacts from my iphone. How I will convert them into Outlook 2010?
It can be an easy task with help of this vCard to Outlook Converter that has ability to do this task without much efforts.
Is there any requirement for Microsoft Outlook installation in machine?
Yes, it is required to import vCard files into Outlook. After conversion, Outlook is necessary to view the converted contacts.
Which vCard based applications are supported by this software?
There are multiple vCard based applications which are supported by this vCard to Outlook Converter into MS Outlook and they are – Android, PALM OS, iphone, blackberry, Google contacts etc.
How will I open the imported vCard in Outlook?
You do not have to do anything; the software automatically configures the converted contacts into Outlook.
I want to import bulk vCard files, will the software do that?
Yes, the Software will allow importing bulk vCard files at once without missing any details with add folder option.
Does the tool also import the contacts photos with other details?
Yes, the tool imports the contact photos with all other details like– name, address, phone number, email id, fax, company, website, etc
Does the software import VCF in Outlook (64-bit) 2016?
Yes, the Software will import VCF in Outlook (64-bit) 2016.
Client Reviews
"I really appreciate the vCardPro Software it helped me a lot to import vCard contact details into MS Outlook without any trouble. The program saved lot of my precious time."
Dakota Roberts, Spain
"PCVARE provide me really an excellent vCardPro Converter that can simply convert multiple vCard files into Outlook at once by batch mode."
William Hills, Germany
This is advance solution which converts vCard files into Outlook within few mouse clicks.
Amandon (New York)
Fine tool and its conversion processing are very simple. I handled it easily and got complete result in short span of time.
Macallason (France)