PCVARE .Contact Converter
Convert Multiple Windows Contacts into MS Outlook PST File Format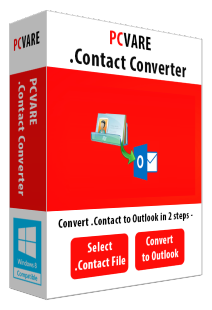 Batch convert multiple windows .contacts file to Outlook
Convert Windows live Mail or Windows Mail .contacts
Convert both orphan as well as configured .contact files
No file size limitation: Tested on 15, 500+ contacts
MS Outlook installation is required for conversion
Supports MS Outlook 2013, 2010, 2007 & all below versions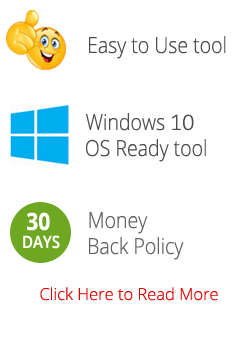 Features of Windows.Contact Converter Software
Batch Contact Conversion

The windows contact converter allows you to convert multiple .contacts files at once. With Add folder option it is possible to list thousands of contacts; saved in single folder and convert them into Outlook PST file.
Convert .Contacts into PST Files

The .contacts converter is provides you an easy mean to convert multiple Windows mail or Windows Live mail contacts in .contacts format into MS Outlook. It will create a single PST file for all .contacts file saved in a single folder.
Maintain all Contact Information

The windows contact converter will easily convert .contact files with all contact information like: Summary, Name & E-Mail, Home, Work, Family, Notes. It will keep the multiple emails address and contact numbers saved within the Outlook contacts.
User Friendly Interface

The .contacts converter is designed with a less complex structure so that I can help a non technical user to perform the conversion. The software has a self explicable user interface to make conversion simple and quick.
Support all Outlook Versions

The PCVARE .Contact Converter needs MS Outlook installation to convert multiple .contacts into Outlook. MS Outlook 2003 and above version In 32 bit should be present within the machine. You can open & view the converted PST file in any version of MS Outlook (32 bit or 64 bit).
Maintains Hierarchy of Folders

If you're EMLX files are saved in folder & sub folders, then this software maintains them in exact folder hierarchy. The converted MBOX file will be saved within the same folder structure.
Screenshots of .Contact Converter
The below Screenshots of Windows.Contact Converter offers an easy technique to understand the whole software after considering its proper working. You can quickly watch how it looks at the time of conversion.
How to Convert .Contacts to Outlook
Watch Working Video for Windows .Contact Conversion
Download Demo of Windows Contact Converter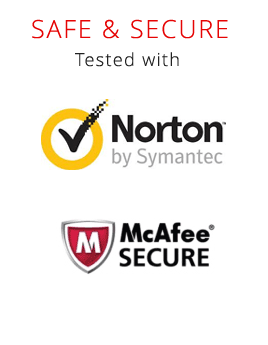 Download Demo Version
Start Downloading Now
Version: 2.1
Product Version - 2.1
File Size - 1.27 MB
Limitation -The Demo of .Contact Converter allow you to convert up to 5 .contact files to other format
Frequently Asked Question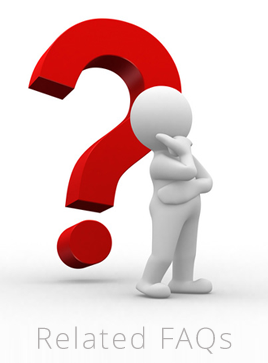 Can I use the tool on MS Windows 8 laptop?
The tool works smoothly on any windows machine including windows 8.1 & all below versions.
Does it work with Outlook 2013?
Yes, this is easily works with Outlook 2013 and below all Outlook editions also.
Will the product convert emails along the attachment files?
Yes, this program will convert the EMLX files along the attachments into MBOX format.
Can I use the tool on Mac OS X?
No, the software cannot be installed or used on any Mac OS machine. It is a Windows based tool and can only be used on any window OS machine.
To perform the conversion, firstly you have to bring the Mac Mails or EMLX files into your Windows machine and there you can convert it into MBOX. This MBOX file can then be moved on Mac Machine via any flash drive.
Client Reviews
"Thanks to PCVARE, it's really awesome for me. Using this I am able to convert EMLX Files to MBOX format without losing any attachment files"
Maridan, Spain
"The PCVARE .Contact Converter is definitely the tool for you, if you wish to safely convert Windows mail contacts into Outlook. Getting software was a big step for me, but it has provided satisfactory results."
William Hills, Germany
Really I am appreciating with the Windows Contact Converter that is competent solution to convert .contact files into MS Outlook. It worked in few seconds.
Amontiyan (New York)
It is essential program to convert .contact files into PST for Outlook. I used this tool for converting Windows Contacts into Outlook.
Maddona (France)